Laola Dev
Indoor-Outdoor Table Top Chime - Lotus
Crafted with ancient wisdom and discerning design, LAOLA chimes are made from the highest quality materials and are engineered for sound tonality to increase flow and positive chi. Enjoy the sounds of our chimes throughout your home as they help restore harmony to your space, mind and body. Our Lotus Indoor-Outdoor Table Top chime is intended to slow down your thoughts. Choose the health (white), wealth (green) or love (rose) wand to tap one pipe at a time as you set your attention. Repeat throughout your day as needed.  DO NOT TAP STONE TO METAL.
Size & Materials
Made from 100% anodized aluminum, wood and colored stones
The L-frame is 11 inches (H) x 8.5 inch (W). The base of the L-frame is 6 inches (H) x 10 inches (W).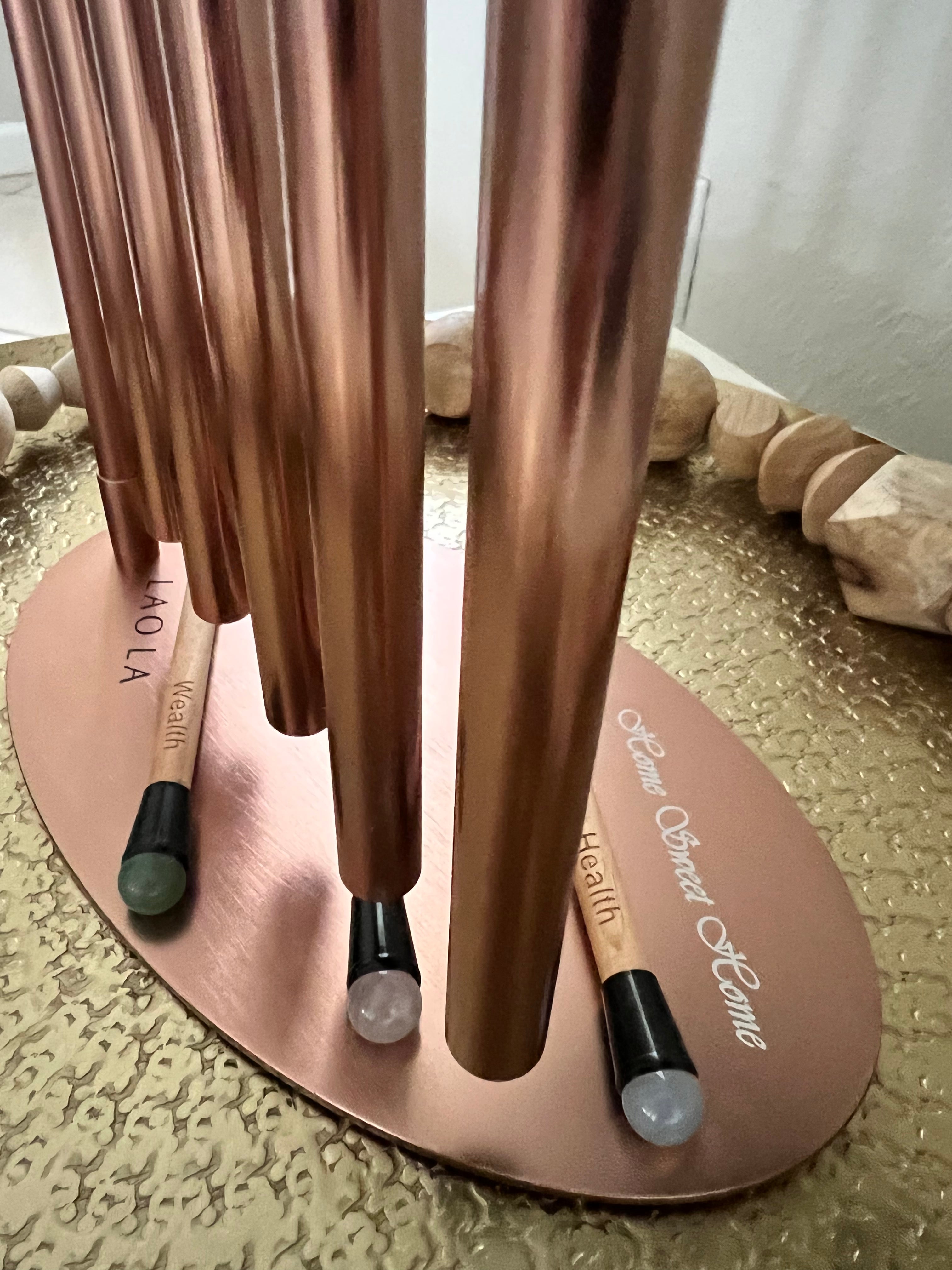 Customization Now Available
Customize your wind chime with a special message today! We offer five different fonts and a variety of options to make your wind chime the perfect addition to any home. Customization starts at $20 email info@laolachimes.com for more information
Customize Yours Today!
Increase the Flow of Positive Chi With Our Indoor-Outdoor Tabletop Chime
Our beautiful tabletop Lotus chimes at LAO LA Chimes are designed with feng shui in mind to increase the positive energy in your home or workspace. Handcrafted with natural wood and other sustainable resources, the Lotus chime will tie any space together while helping restore harmony to your space, mind, and body through sound therapy. Learn more about our tabletop chimes, Lotus, below.
High-Quality, Handmade Tabletop Chimes
Our chimes are handmade, with each piece handcrafted using only quality-tested materials. The Lotus tabletop chime is carefully crafted using the five elements — fire, earth, water, metal, and wood — from 100% anodized aluminum, wood, and colored stones with a classy bronzed rose finish. Each chime is individually inspected to ensure that they remain in great condition throughout the process. For beautiful, high-quality chimes, choose LAO LA Chimes' Lotus Tabletop Chime.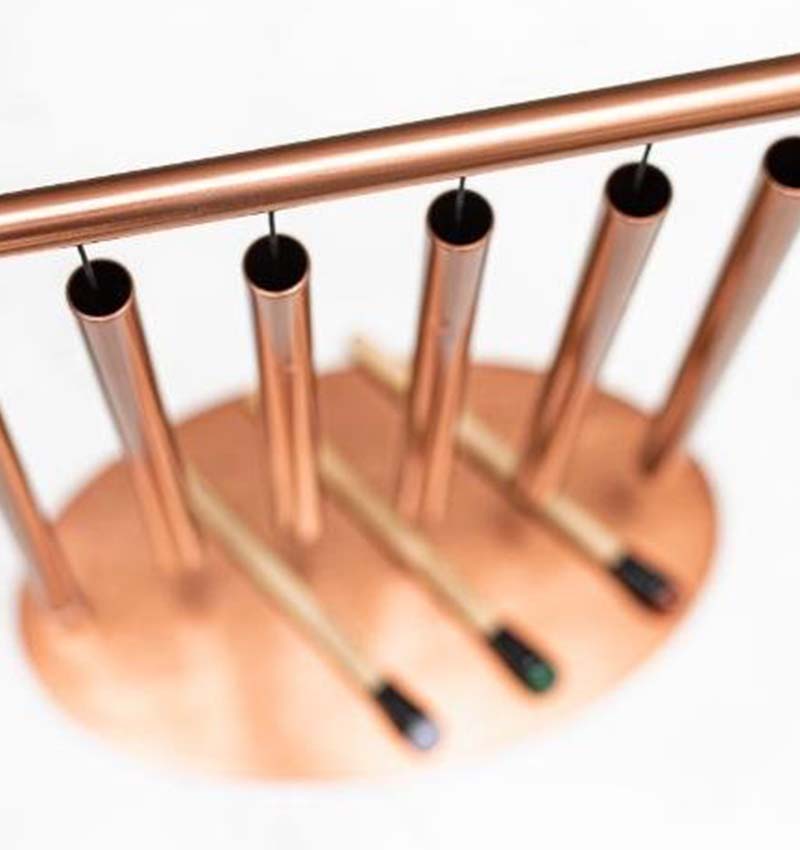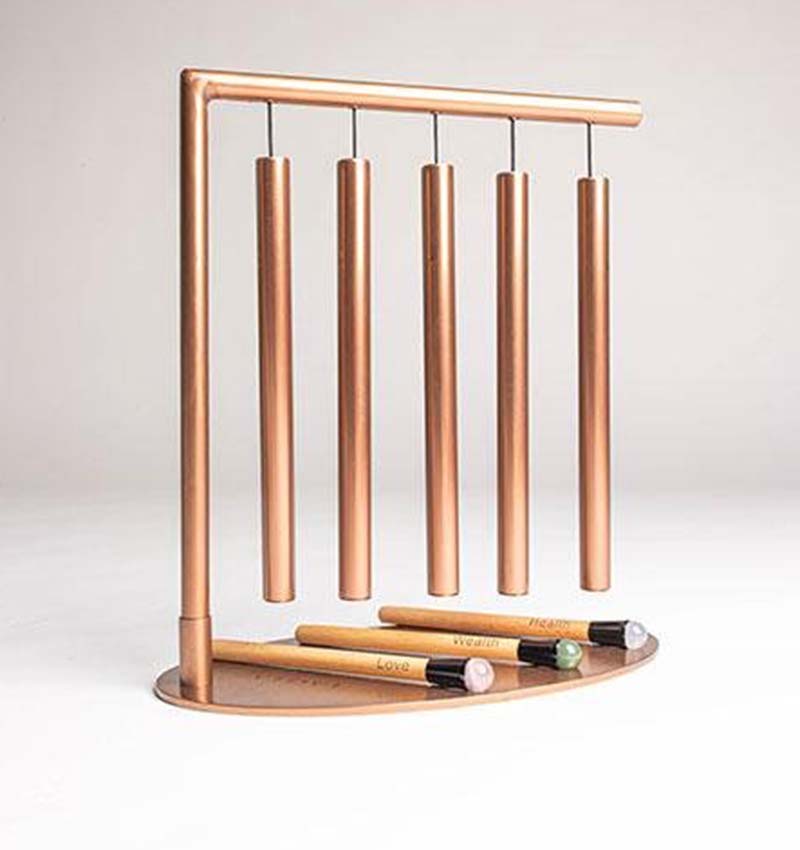 Perfect for Both the Home and Office
If you need a quick way to bring harmony, balance, clarity, and calm into your space, then our tabletop chimes are the perfect fit. Use them in your living room, dining room, or office to bring a peaceful and meditative presence into your space. Our Lotus desktop chime easily sits on any surface in your home or workspace and will look seamless with your other decorations.
How to Restore Harmony and Balance in Your Life
Our tabletop chimes at LAO LA Chimes are designed with ancient wisdom and modern design. The Lotus tabletop chime comes with three wands to use — health (white), wealth (green), and love (rose). Simply tap the chime with the wand that corresponds to the area of your life that you want to restore harmony and balance. The Lotus tabletop chime works for everything from setting the mood for your workday to restoring energy after a chaotic day.
The Benefits of Sound Therapy
Too much noise can affect our emotions, anxiety, memory, and cognitive abilities. Sound therapy can help relieve the mind and body of stress, aches, and low energy. It is designed to bring forth frequencies that inspire love, wealth, health, and above all else, peace. The lotus is a symbol of purity, beauty, inspiration, and unfathomable potential. It is a reminder that we can rise above our challenges and grow stronger from them, making Lotus the perfect name for this chime. Try our tabletop chime for yourself to experience the benefits of sound therapy.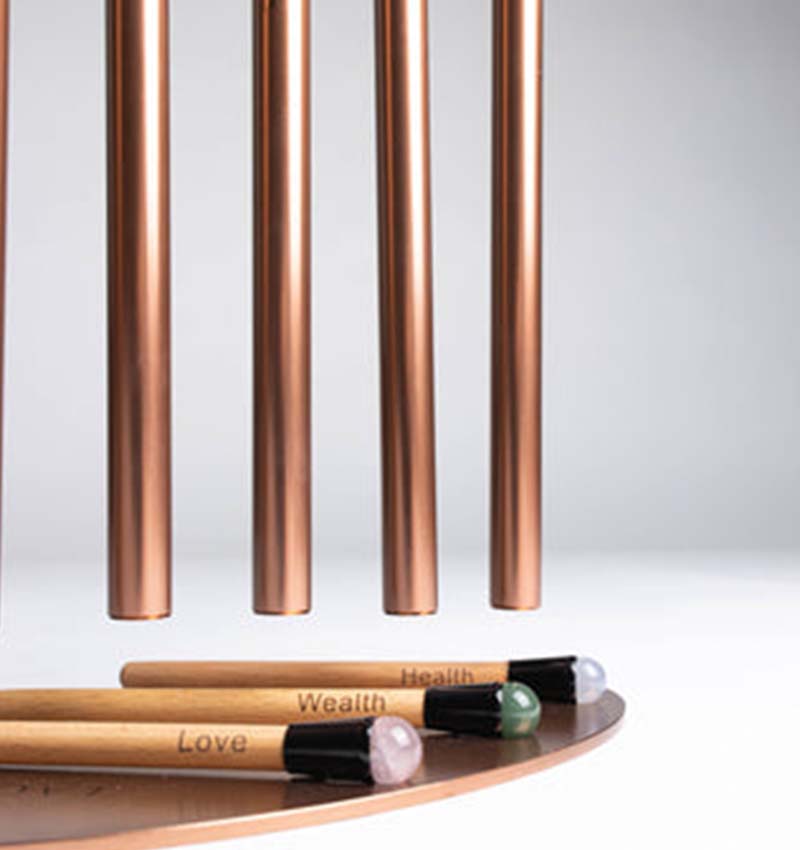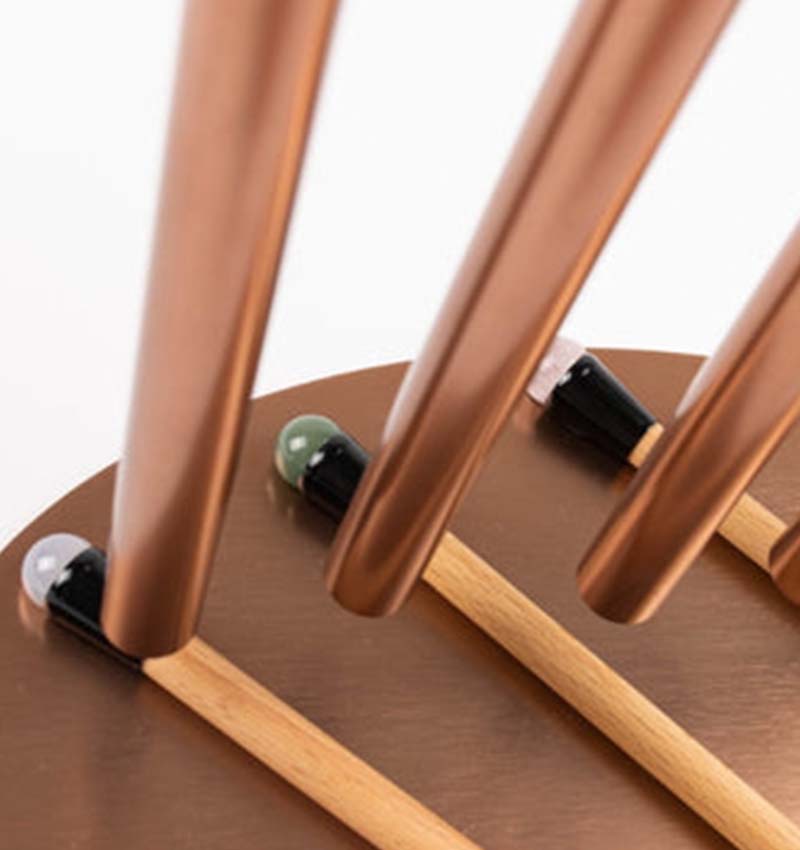 Caring for Your Tabletop Chime
Our chimes at LAO LA Chimes are made from natural elements and can weather or rust over time. Additionally, our chimes are able to be used inside and outside but note that they are made with natural materials and could rust over time or become damaged due to the weather. To extend their lifespan, it's important to keep them clean and dry. Some colors may appear different from photos, as our chimes derive from natural materials, are handcrafted, and may have slight imperfections and variations from one piece to the next.
Get the Lotus Tabletop Chime Today
Ready to restore balance and harmony to your space? Shop our selection of handcrafted chimes, including our gorgeous tabletop chime, Lotus, and beautiful hanging wind-chime, Laurel. Order now from LAO LA Chimes!
SHOP NOW